A Thought Experiment:

Imagine, if you will, a traveler (we'll call him Jack) standing in the middle of a flat circular disk. As Jack walks forward, redundantly putting one foot in front of the other, the same perspective would be essentially be locked in front of him, say a mountain, and slowly but surely he would get a closer and better perspective of the mountain as he moves through time & space toward it. No magic necessary, just the methodological plodding of steps, each one approximately similar to the last. His approach would be linear, i.e. a straight line. The information he'd gather about his surroundings chewed, swallowed and digested quite easily - a simple meal - even quite boring.

Now return to the center and begin a second traveler (we'll call her Jill) on a journey but this time the disk will rotate, like walking on a giant record. With each redundant step her perspective would change. A mountain one step, a building the next followed by a tree, ect until she would have completed a full rotation until the original mountain was in view again. From a birds eye view above her walk would resemble a spiral.

However, and here's the magic, subjectively she would have been doing exactly the same as Jack i.e. just putting one foot in front of the other - no extra effort necessary. Objectively she would have walked much further, in fact every step she walks her distance increases exponentially. So for the same amount of effort she would have increased her information intake also exponentially. If we were to take our 2 travelers and quiz them about the world they just traversed Jill would be much more informed. Whereas Jack could tell you about the mountain he saw in great detail, Jill would be able to describe the mountain and every other monument 360 degrees on the horizon. These would be scenes that Jack would have no knowledge of whatsoever - as if they didn't exist - because for Jack - they don't.

So whats the takeaway here? How is this simplified analogy useful? Mimmic the rotating plane by varying the information you consume. So for instance, Jack is the representation by reading/learning knowledge of a particular field - say biology, or mathematics. Jack will put one foot in front of the other and hence travel far and have a distinct vision elucidated about that particular branch but alas - that branch alone. Far better to emulate Jill, read and learn about as many things as is possible - take a step then pivot your world. Study biology and mathematics but also consume art, poetry and history. Read, write, travel, taste and create, teach and learn. For the same amount of work one can gyrate the platform and infinitely enrich one's perspective.


By growing your pool of knowledge you are in effect also growing the edge of the unknown. This is where the new ideas live and breathe. It has been described as the adjacent possible- and ipso facto nothing can be possible unless you are adjacent to it. The only way to become adjacent to it is by exploring the lands of the known and currently possible, make this land gargantuan. Use the growth mindset to expand, like a circle, the circumference of your known. Expand the area where unborn idea seeds sit and wait to be fertilized, nurtured and grown. So provide the water to sow the seeds of your creative erudition.

Powered by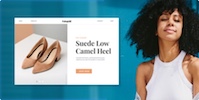 Create your own unique website with customizable templates.