When I heard
Nassim Nicholas Taleb
first discuss optionality in his book
Antifragile
, a fusilade of lightning bolts shot through my cerebral cortex. Taleb said that optionality was like having the philosopher's stone - the secret ingredient of transmuting lead into gold by way of alchemy, "I truly believe that the operation I will discuss--based on some properties of optionality--is about as close as we can get to the philosopher's stone". Wehn a someone as intelligent as Mr Taleb says that something is the most important discovery in the natural world - I listen. Through example after example he goes on to show that it had been responsible for every invention, leap and progress we've had in human history and evolution.
​
Naturally that lead me to start thinking, and soon I had drawn parallels to other applications. Life is Fractal - a term coined and invented by the late genius Benoit Mandelbrot (Taleb's mentor BTW) who reinvented mathematics and "the art of roughness" showed that a grain of sand and a mountain are simply different scaled versions of looking at the same thing, much like a tree branch is a smaller tree and so forth.
If optionality was responsible for almost all of human history, then it perforce must be responsible for my own history and thinking. Additionally there must be options I'd exercised before in my own life without knowing it - at least consciously. I began to search for signs of options within my own immediate sphere, and what I found amazed me.
While driving
I checked the rear view mirror and noticed the car behind me was tailgating much too close. It dawned on me that by tailgating he was excising a negative or concave option which is a small gain (slightly faster speed) with the threat of a large infinite loss (car accident/loss of life). It was one of those voila moments where reality shifts and you see life through an entirely new set of eyes. I began to view almost everything I saw and heard through the lens of optionality, a binary choice, either concave (negative) or convex (positive).
I searched the web for more examples of options (not the financial kind) that people have discovered. Nothing. I thought 'wow that's crazy!' How is it that nobody seems to be discussing and analyzing this? How is no one addressing the market for this as there are so many free (or nearly free) options people could be exercising but aren't. Whenever I see a lacuna in knowledge, that I very much wanted to find more about, I did what any hardworking bookworm would do - I researched the hell out of it to see what I could come up with. Now to be fair I did find some books which addressed it -
Little Bets
, and
The Startup of You
- although excellent they were more focused from the business side and didn't specifically tackle and list the many options at every person's disposal to develop a method to making decisions.
​
Soon I began to notice that many of the biographies that I read included many similar convex options. Indeed many of these business and world leaders who have shaped human history through science, culture, art and philanthropy were quite adept at using convexity to their advantage. I believe they had a strong intuition or bias towards convex options without knowing exactly why. This asymmetry gives the holder of the convex option an almost unfair edge. By employing this simple method over and over again throughout time, mountains get moved.
This website - dear reader - is my humble attempt at optionality. In short it's a meta-option or using optionality on optionality. Now many of the methods I've distilled are not revolutionary, as that isn't the point of this website. Per the great physicist Richard Feynman, "Don't listen to what I say;
listen to what I mean!
" The importance lies with breaking down the methods behind the madness and the simple equation behind all the greatest achievements in human history. With this understanding you can begin to apply them to your own life. I'm a big believer in the power of methods or systems. The reason Ray Kroc was able to build McDonalds into the world largest fast food chain - he developed a system to make sure the quality was the same from Alaska to Alabama to Auckland. By following this system a franchisee was able to iterate a meal and experience customers were having at the original McDonalds. Or if you prefer Starbucks - it did the same with similar results. The key was the system, developed and refined over time, changed and tweaked with real world feedback and failure analysis.
I hope that you - the reader - will take away some sort of shifted perspective and look upon the world with this unique lens. It's given me much sharper focus and a renewed clarity when facing an opaque future. I have eliminated concave options and worked on identifying & harvesting convex ones into my life. So far the results have been nothing less than outstanding. This blog post is the natural extension of this continual optionality hunt. Knowledge sharing is one of the greatest options that one can exercise. For if Taleb never wrote his book, and kept his views to himself I never would have gone down this road of asymmetric growth. The convex life isn't some mantra or empty platitude. It's a path, a method for living a life with brio and thriving in a complex world.
Let me elucidate further: convex options need to be set free upon the world. They are ideas, thoughts, examples and facts that can't be captured but can be (sort of) harnessed, as they are by hedge-funds, venture capitalists and pharmaceutical companies. Optionality cannot be nominalized i.e. turned into a noun – it is a verb, a word describing action. Optionality is the very act of creating something greater than the sum of its parts, and then watching as your creation does things unimaginable. Growth and change have never been more exciting, I can't wait - you come too...
​
Powered by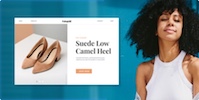 Create your own unique website with customizable templates.