Become a professional - writes Steven Pressfield in the War of Art. Dive in and learn to swim. Take no days off. Become a warrior of success. No dilettante endeavors and no pussyfoot pondering. The yoke of the amateur is heavier than the bridle of the pro. It enervates our will and depresses aspirations behind excuses, procrastination and rationalizations.

Become a pro at living. Pour gasoline on yourself and light the match - burn with raging passion. Be the cynosure of the world. Make it say, 'that man is a supernova'. Make the world fear for you. Make the world think you will get hurt. Better yet, get hurt. Break every bone in your body. Scorch the earth behind you and make the townspeople flee in front. The warlock of originality is the incinerator of the status quo. Burn it all down.

Break the chains of mortality. Our genius and free will lies at the smile we give to death - our smirk to the reaper. Only man can know his fate and still not go quiet into that good night. The dance with life is always moved by the music of bones quaking and teeth chattering. Our defiance of death is the pentimento of God, the mark of the artist on his work.

Walk in peace but run in war. Lay waste to otiose undertakings and give rise to an oracle of conscious presence. Fear has no home in the land of action, you cast no shadow in a universe of a trillion trillion suns.
Powered by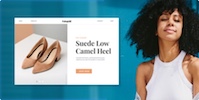 Create your own unique website with customizable templates.