It's still Day 1 - writes Jeff Bezos founder of Amazon at the end of every shareholder letter referring to his massive web business and (I imagine) his overall philosophy towards life. In The Start Up of You - Reid Hoffman - venture capitalist and startup founder of LinkedIn, writes to be in permanent Beta mode i.e. always be in the testing phase. So at any given moment in your life you are at ground zero. The question then becomes- where do you go from here? It begins with you at the foot of the river with almost limitless streams to follow before you. You must remain - as Suzuki so sanguinely puts it - like a beginner, where there are many possibilities and not as an expert - where there are few.

Cognitive dissonance - is the physiological theory that when presented with contradictory evidence we will do mental back flips to keep from internalizing that our perception of events don't match reality. It's a little like creative accounting, where you can add a little here, take away some there and next thing you now reality has been changed - post hoc. So we conjure up a little cognitive dissonance and voila our vision of the world is restored. Like the question in the paragraph above, instead of where do we go, why do we do this so much? Its like taking the same river over and over again even though you know it doesn't lead where you want it to go. We are all masters of cognitive dissonance, we are addicted to it. It been built into the structures- social, economic, political and educational- that form the world around us.

Being in Beta phase and asking the questions as if you were starting on Day 1 stops you from letting yourself get trapped into old, ineffective and even harmful ways of thinking - ego clinging. As seen in fixed mindset vs growth mindset, believing that your traits are fixed makes for a tough explanation when reality has a nasty way of clashing with your limited view of the world. Beta mode is a method of getting unstuck, beta mode is the growth mindset.

This is why failure is so damn good. Like a rat stuck in its cage we must test the enclosure around us. Find the strong points, the weak points and the question marks. Failure is alerting you with lights and sirens flashing where your view of reality is wrong. If you are not getting this information rich message often, then you are not failing enough and are therefore not learning enough. Learning is one of the simplest and cheapest convex options available. So many people choose not to look and learn. To get to where others aren't you must do what others won't. To not be a failure - fail often.

It's amazing how much you can accomplish when you have made up your mind to actively improve, learn and grow. It seems like you are moving at warp speed while everyone is standing still. Then everyone looks at you and remarks - 'wow I don't know how he does that, he must be a natural'. Even if you try to explain to them its simply the power of using feedback, 80/20 analysis and permanent beta mode you are able to essentially create a machine for accelerated improvement. A convex evolution of consciousness. You can become superman.
​
The irony is the real superman is a failure. He makes a ton of mistakes. But he is fearless, and an avid learner. Curiosity is one of the the axioms he lives by. Be curious. Be foolish. Everything that has been discovered or created was at one time uncharted. It was plucked from the opaque unknown unknown. The only way to get to this place is to embrace randomness. Seek the extreme outcomes, look for the disconfirming evidence and dive into the muck of ignorance. To paraphrase Ed Katmul one of the founders of Pixar - "the man who waits and thinks is not any smarter than the man who wades in and through action and discovery finds his way. No, they both make the same amount of mistakes. But the man of action can quickly see what he was doing wrong, and take the necessary steps to avoid those pitfalls in the future. His time is greatly shortened and he inevitably arrives at his destination sooner. Whereas the deep thinker, pondering on the shore will become attached to his cherished ideas, and will find it so hard to let them go, he wont be able to move for fear of being proved wrong."
Powered by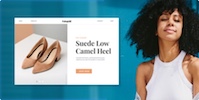 Create your own unique website with customizable templates.