Imagine - if you will- a house turned upside down. A pointed roof balancing the conglomeration of cement, brick, drywall, tile, plumbing and electrical components. Doesn't appear too stable now does it. How about a good strong wind, think it will help the situation? Yet we see structures like this everyday, we see them our entire lives, and don't give them a second glance - trees.

Have you ever looked at a tree? I mean really looked at a fucking tree? What makes a tree a tree? What is it's raison de etre? How does it work? I think most people don't know or simply don't care. Now, I'm not trying come across as some John Muir tree hugging nature worshiper. Looking at it from the eyes of design, form and function I believe that we are much more like trees than the dwellings we reside in.

A tree goes from one massive truck to many small branches, each branch a slightly smaller version of the trunk (a fractal) and it can happen for five or more iterations, leading to a complex organism than when fully grown, seems as if it was drawn up that way from some master blueprint or top down design when in fact it was just following a set of simple rules repeated over and again - a true bottom up process. Our knowledge of fractals points to basic instructions than give way to complex patterns. A linear modeled brain cannot handle exponentially increasing functions, and a rapidly growing tree is exactly that. Each iteration of growth increases the number of branches and leaves non-linearly from simple order.

So why does a tree grow so many branches and leaves? Because nature uses the ultimate tool - optionality. Without a brain or knowledge of the future, the tree doesn't know in what direction the sun will rise and charting its course through the day and season. The tree is blind, deaf and dumb with no central nervous system, evolution has equipped the tree to act in the optimal condition from its initial germination as a seed. It spreads in all direction because it doesn't know. The branches that do get sunlight pay for the branches that don't. The roots that find a water source pay for the roots that don't. In addition the tree doesn't know in which the direction the wind is going to blow, but being balanced it doesn't have to, by growing in all directions it in effect is creating equilibrium and that a strong gust on one side will cause the tree to pull back to counterbalance the force applied.

Optionality also lets the tree procreate and spread it's seed with equal ignorance (or care) for the future. In theory one single branch could produce all the seeds necessary for the tree to have 'children'. It's increasing the likelihood of success by spreading around many seeds over all of it's branches. It is in effect betting on all the possible paths - ones that include wind, rain, animals, bad soil and harsh conditions. It's taking advantage of an asymmetrical property found in all of nature - convexity bias. In a nut shell (pun intended) convexity bias states that if you are on the convex side of the equation then given enough time you stand to benefit far more than whatever cost you put in, and no matter what random events the future holds - up to a point of course.

To have many options is preferable than to have few options and seems to be the way that nature works her magic. Similarly we humans seem to have a inborn convexity bias as well, and our minds work much the same way as the branches and leaves do on a tree. Have you ever wondered why it's called the tree of knowledge? Indeed even our synaptic connections work in bifurcating and branching like processes. Our trunk - or in this case our consciousness - takes in nutrients (thoughts) from all the branches of our minds and filters it only keeping the most relevant for our immediate survival. Here is Aldous Huxley in Door's of Perception explaining:

"The suggestion is that the function of the brain and nervous system and sense organs is in the main eliminative and not productive. Each person is at each moment capable of remembering all that has ever happened to him and of perceiving everything that is happening everywhere in the universe. The function of the brain and nervous system is to protect us from being overwhelmed and confused by this mass of largely useless and irrelevant knowledge."

Simple rules dictate both trees and our very lives. Just like a simple rules will grow a complex beautiful tree, some simple rules you live by will create a beautiful and truthful life. The axioms that we live by matter! They are the functions that build our averages. The rules are made from a top down standpoint to explore the greatest number of options in order to exploit them for future use.

Lastly, just as a tree starts general and the proceeds along to become more & more specific. Each branch is moved and shaken over time by the environment, creating ever stronger branches and trunks. When was the last time you could say a good wind made your house stronger? Nature seems fine to let her creation evolve as the environment sees fit. As each breach bifurcates, it moves into new territory and maximizes what it can with the rules it's given. This gives the tree tremendous flexibility to achieve its goal of growth & procreation. We too must stretch ourselves to do likewise. Each branch of our lives must grow naturally and allow itself to be molded and adapted to fit the environment.
Powered by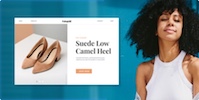 Create your own unique website with customizable templates.