In his book Shoe Dog here is a young Phil Knight the founder of Nike on how Zen compliments optionality:

"But first Id need to change my whole approach. I was a linear thinker, and according to Zen linear thinking is nothing but a delusion, one of the many that keep us unhappy. Reality is non-linear, Zen says. No future, no past. All is now."

By cultivating your intuition about how nature works, Zen can show you how the world really works, not how you want it to. The world - and by that I mean your world - is dominated by events that do not function as linear. If the world were linear a tree would grow 1 branch and 1 single leaf that would capture all the the suns rays. However because a tree doesn't know where the sun will be it grows branches in all directions a) for balance and b) to harness as much of the suns light from as many seasons and angles as possible.

If nature were linear, a river would run from the top of a mountain to the sea as a rain cloud would pour only in 1 spot over and over again. Yet as everyone knows, it doesn't look like that. The terrain of the earth has vast arrays of river networks starting small and slowly converging together. The exact opposite of the tree yet strikingly similar. It isn't quite correct to say each uses optionality but that each are optionality. Each piece of the smallest part is just an iteration of a larger part. It can only be taken as a whole. Fractal. Perfect.

Later as he is just starting his nascent company he also takes a job as an accountant to supplement his income, and learn - 2 different forms of optionality:

"For starters, I invested a healthy portion of my paycheck in Blue Ribbons account at the bank, padding my previous equity, boosting the company's cash balance...Price Waterhouse Cooper boasted a great variety of clients, a mix of interesting start-ups and established companies, all selling everything imaginable--lumber, water, power, food. While auditing these companies, digging into their guts, taking them apart and putting them back together, I was also learning how they survived, or didn't. How they sold things or didn't. How they got into trouble, how they got out. I took careful notes about what made companies tick, and what made them fail."

This is classic optionality, it draws from the basic premise that one shouldn't put all ones eggs in one basket. Here is a classic barbell strategy as defined as Taleb, have one foot in the safe shallow water, earning a steady, dependable income, one that can be counted on in lean times. And the other foot in a speculative venture. One that will payoff wildly if it works out. Small downside - uncapped upside.

Additionally he is learning, from his second job as an accountant. He is getting paid lessons in how to run a business, see over and over real world examples of what people are doing to make things work. Even more important is observing what isn't working. Failure has more information within it. It tells a specific story. While success often is more general, failure is specific.

Here is the company's leading salesman and his boundless exploration of free options:

"Each new customer got his or her own index card...This database enabled Johnson (the salesman) to keep in touch with all of our his customers, at all times, and to keep them all feeling special. He sent them Christmas cards. He sent the birthday cards. He sent them notes of congratulation after they completed a big race or marathon. Whenever I got a letter from Johnson I knew it was one of dozens, he'd carried down to the mailbox that day."

By employing free convex options - giving gifts, Johnson is upping the odds of his ultimate success. Where luck does indeed play a huge roll, one where you don't know how much skill you have, the it is vital to play the long game and shoot as many bullets at the target as you can. Since there is no penalty for trying, you should do as many trials as you are physically and mentally able. Taleb says that assuming cost isn't too much of an issue, the 1/n where n is the number of trials that gives the optimal chance of hitting that home run. Make n as large as possible. Paying close attention to the results. Refine the data and tweak the methods like Google doing A/B testing to see how you can increase sales with each evolution. To become the best you must be a master at self improvement. The jet engine wasn't the result of sheer accident, but continued refinement, adjustments and upgrading. Through natural pandiculation to your own unknown, you will be buying options and keeping the curve as convex as possible.
Powered by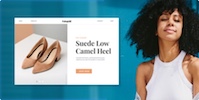 Create your own unique website with customizable templates.