Steve Jobs, newly ousted from Apple a company he co-founded, was searching the technology world for a new product(s) in 1986. He had just started his first new computer company NEXT without his old partner Steve Wozniak. So far it had been an uphill battle and his nascent company was far from being a powerhouse. Turning his formidable gaze towards other projects he settled on a small computer graphics division of Lucasfilm, Ltd. and renamed it Pixar Animation Studios. Now these graphics were primarily geared towards high tech architecture and engineering firms who would have use for their amazing 3D features.

However there happened to be a very small sub section of the company that was using the graphics to produce new and amazing animated shorts - the primary purpose of the animations were to showcase the incredible power to the propriety technology and processor. So far, this decision was a financial loser in a company that was bleeding money. The processors were very expensive and there was a very limited market to whom these units could even be sold. The animation department was an even bigger flop, barely generating any cash whatsoever and in fact costing the company thousands of dollars a day in overhead. Yet rather than scrap the unprofitable division Steve Jobs went with his gut and kept the unit around simply because he was amazed by both the technical prowess of the animators doing animations that had of yet never been done, but also by the burning passion and vision of the head of the department John Lasseter.

There was one meeting after a particularly bad quarter when the company was laying off people and projects in droves. Jobs was watching his once massive fortune from Apple stock dwindle with his recent acquisition. He decided against the advice of the other officers to keep the small animation dept going. Now this was a gamble with no hope for a clear payoff or even a real viable moneymaking history. But this option was one that would pay off most handsomely for Jobs and make him - 12 years later a Billionaire and the single largest shareholder of Disney. Yes you read that right Steve Jobs didn't make most of his money with Apple but with Disney stock which he owned via Pixar being purchased by Disney in 2006.

Of course Jobs didn't know any of this back in the early 90's while his small company was floundering. All he went off was his gut and the passion of what proved to be an invaluable asset in Lasseter. Soon the company was able to produce an animated short (Tin Toy) so good that it won an Academy award. Soon thereafter Pixar had agreed to do a full length animated film for Disney - you may have heard of it - Toy Story. Since then the company has rode a unequaled wave of success from Toy Story, Monsters, Finding Nemo and other blockbusters as well. Interestingly enough the company utilizes the very sort of optionality that Steve Jobs harnessed to make the company a success. They storyboard continually - generating literally thousands upon thousands of storyboards to make their films. A sort of bottom up evolution where natural selection of the best story rules the day and leads to smashing successes. This is optionality at its finest.

Take for instance the movie Monsters Inc. original idea featured a 30-year-old man dealing with monsters that he drew in a book as a child coming back to bother him as an adult. Each monster represented a fear he had, and conquering those fears caused the monsters eventually to disappear. Doesn't sound like much of a blockbuster now does it? However using their story-boarding technique, the writers were able to slowly generate the story as it currently stands, a monster who befriends a little girl and stops a sinister plot to kidnap more children. The film generated over $577 million worldwide. Not too shabby huh? Easy work? No. Definitely not, but therein is the magic of optionality. Although it does require work, the payoff is still disproportionately high. i.e. It's non linear. Its not you add one unit of work and you get back one unit of pay. Its more like you do one unit and get something greater than one. How much more? Impossible to say a priori. Really there is no limit. Even better the only downside is the work you do i.e. The cost of one unit. It will never cost you more than that one unit. This is the beauty of optionality. It allows you to pick your cost, but you can never pick your outcome. Its a wild ride, filled with possibility and potential. It makes life a gamble with unlimited upside. How high will it take you?

Powered by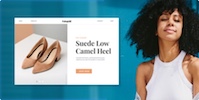 Create your own unique website with customizable templates.