Concave Options are the exact opposite of Convex Options. They are actions/or non-actions you take which have a small known benefit. Now - for the most part - the benefits are small and is paid to you by a combination of time and/or effort saved. The rub though is over time, there is no cap on the downside of a negative option, while the cap on the upside is only the initial small benefit. That's it.
​The simple equation that transmutes Gold into Lead:
Known Fixed Benefit < Unknown Unlimited Harm
Powered by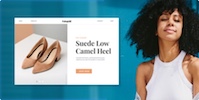 Create your own unique website with customizable templates.