Our definace of death is the pentimento of God, the mark of the artist on his work.
How To Become Rich Instantly: Cross out the don't from - I don't have everything I want.
Intensely seek conviction, compassion and wisdom and bring apathy to everything else.
The average mind sees only what you were. The enlightened mind sees you and itself as what you both are.
Harvest wisdom by pruning small people and comfort zones from your life.
Having fun during failures will make you wiser & wealthier than being miserable during successes
It's not that we don't try because writing our book is hard. It's because we don't try that writing our book is hard.
To not be a failure, fail often.
You can exceed the current height of your life by standing on principals worth dying for.
Lead as a being of true character and the quality of your personality will naturally follow
Real wealth is the freedom to weep with people you love rather than laugh with people you hate
Our bodies are but symbols etched into the wall of life. Don't forget who did the carving.
The vast majority of
Your World
is a soundless symphony. Change the melody and change
Your World
Fruit borne of trees difficult to grow, and harvested during a famine will always taste the sweetest.
​
The self portrait and an abstract of everyone else are painted with the qualia of experience & signed by you as the artist
Seeing is to vision as knowledge is to wisdom. The later contains the former but the former does not contain the later.
Understanding is clinging to life which is gone and loving is embracing life here and now.
Only action will reveal the enormity of your untapped power
A mindset tuned to growth is without limit
Life is created when we give meaning to the meaningless
Work today to inspire your smile tomorrow.
Powered by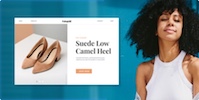 Create your own unique website with customizable templates.